ABOUT US
Celebrating 40 years of service in Calgary & area homes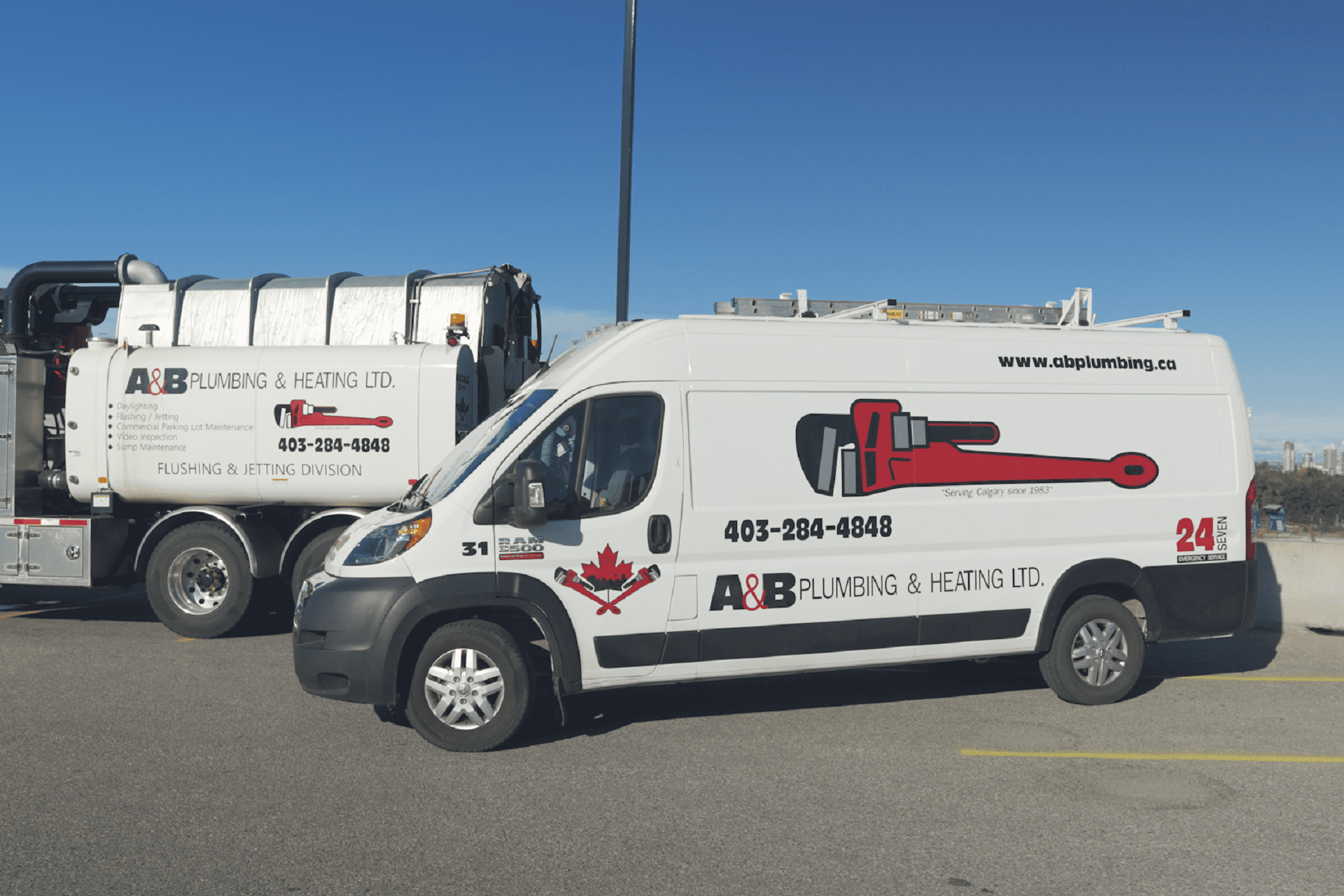 A Legacy of Experience & Expertise
A & B Plumbing & Heating Ltd. is a family-owned and operated business, and we're proud to have served Calgary and area since 1983. Our reputation is one built on uncompromised quality, reliability, and affordability, and it's a legacy on which we're excited to build for the next 40 years, and beyond!
Chances are you've noticed us before, or at least our service vehicles – they're the ones with the red wrench decal. Wherever our vans happen to be parked, you can be confident that they've taken experienced, professionally-trained technicians to a job that will be completed properly, efficiently, and affordably – and cleaned up after. But our involvement in the communities we serve goes beyond the work we do.
We're genuinely grateful to live and work where we do, which is why we've always felt it important to give back. We proudly support numerous sports programs via sponsorships in and around Calgary (hockey, soccer, sledge hockey, and more).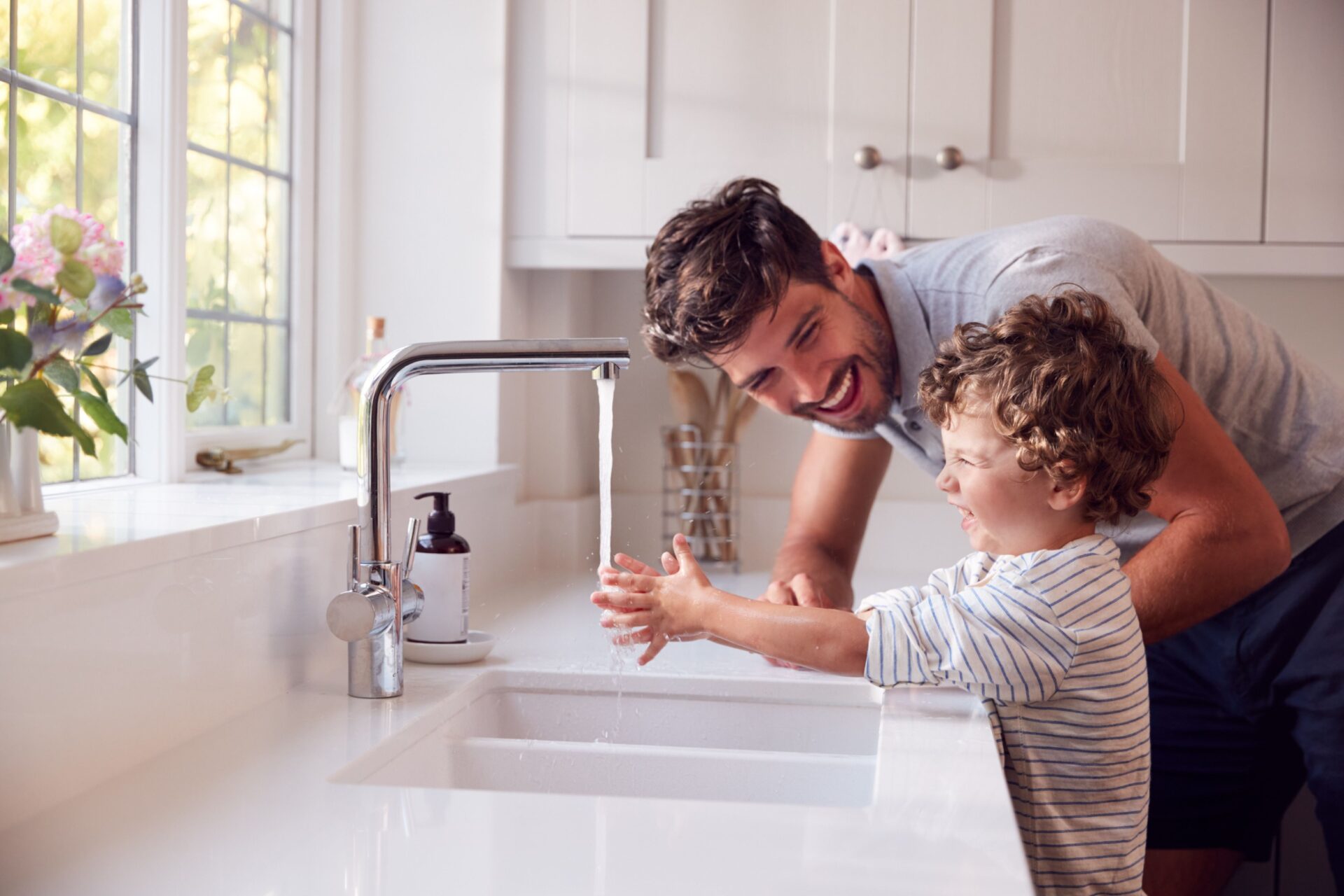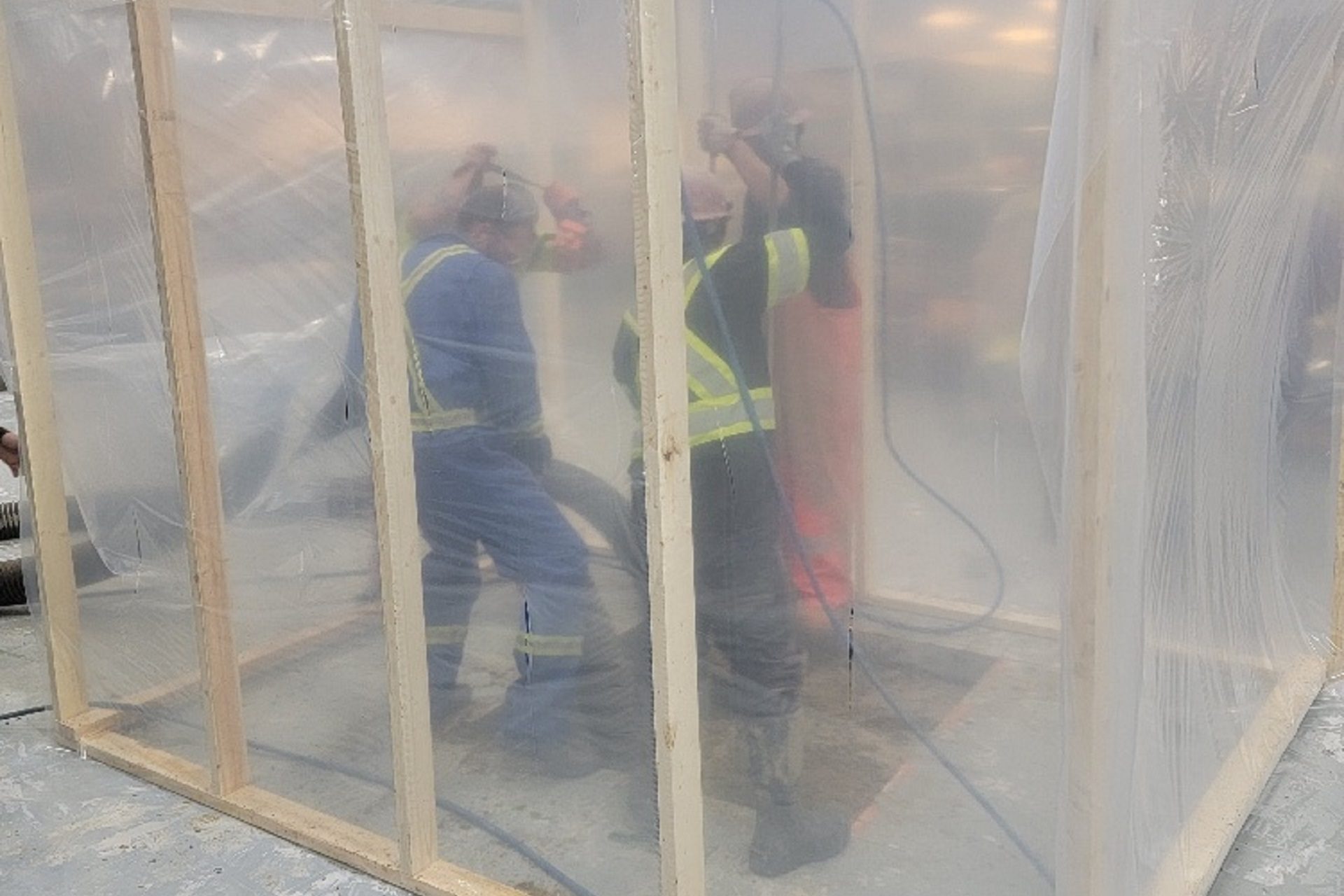 A & B Plumbing & Heating Ltd.'s commitment to safety benefits not only the customers we serve, but also our employees and the contractors or other workers who happen to be on our job sites. It's our belief that all accidents are preventable, and that pro-active participation from leadership and technicians alike is required in order to best maintain a safe and healthy workplace.
We will always make every effort to comply with all occupational health and safety regulations, established safe work practices, and procedures described in our policy manual. As a registered member of COR™ (Certificate of Recognition program), we make it a point of pride to uphold safety requirements regarding execution, planning, and the maintenance of our worksites and equipment.
A & B customers can also rest assured that all our master plumbers, gas fitters, furnace technicians, HVAC truck operators, and indentured apprentices are bonded and insured, and that everything we do – and everything our manufacturers provide – is covered by warranty.
We wouldn't have thrived for nearly 40 years were it not for our people. As a family-owned and operated business, A & B Plumbing & Heating Ltd. has a personal stake in the professionals we employ, be they managers, technicians, or office staff.
We take our reputation seriously, which means we happen to think of our A & B team as the very best in the city.